XX14 Stainless-Steel Standard.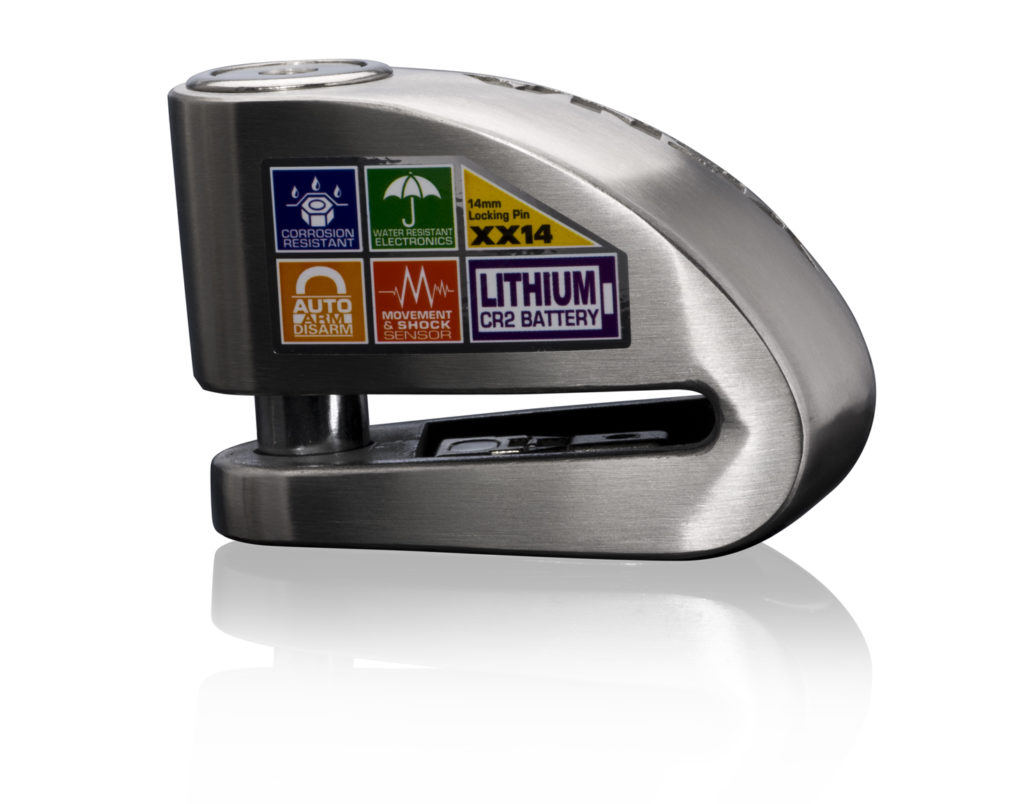 XENA High Security Alarmed Lock.
Extremely strong XX14 disc-lock alarm.
Mono-bloc 304 stainless-steel body and piercing 120dB alarm
with carbide-reinforced double-locking pin.
Another great thing, disc lock alarms. I've got two, one on each wheel. If the bike starts moving they go off and make a right ruckus, just what the thieves hate.
XX14 Lock Features
14mm Carbide-Reinforced Pin
Double-Locking System
Stainless-Steel Body
Corrosion Resistance
Maximum Security Key & Barrel
Ice Spray-Resistant
XX14 Alarm Features
Auto-Arming Module
120dB Alarm
Shock & Movement Sensors
XX14 Accessories
XCA15 Chain Adaptor
XENA XC Chains
XGA Ground Anchor
XX14 Specifications
Weight (g): 612
Battery: 1 x CR2 3v Lithium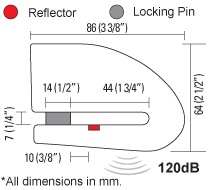 XX14 Disc-Lock Alarm Standard
---
---